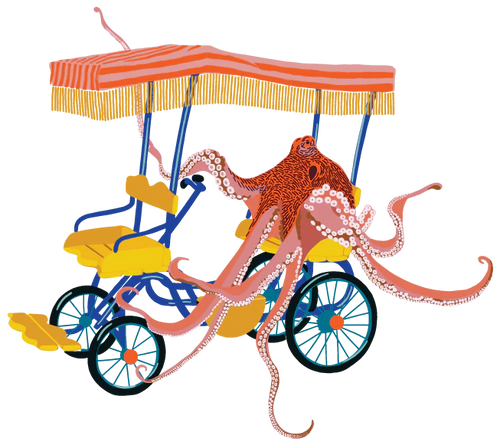 The Grove, West Seattle Inn is West Seattle's only full-service lodging destination.

Playing host to wedding parties, family gatherings, and vacations of all sorts, The Grove is the perfect home base from which to explore the unique culture and landscape of West Seattle. The toile-inspired design includes notable landmarks as well as plants, animals, and recreational activities such as scuba diving and paddle-boarding.
Services
Custom Wallpaper, Illustrations
Credits
Photography by Oma's Hideaway and Christine Dong.